About Us
About Us
Nakoda Urban Services is a team of professionals expert in residential cleaning services, commercial cleaning services, sanitization services, carpentry services, paint services and pest control services. In this comprehensive journey of 10 years, we have learned to evolve with changing times and technology. Our representatives are trained to follow an orderly pattern, equipped with modern machinery and capable to deliver precise home services to you every-time. We are constantly guided by customer expectations and customer satisfaction. It has been an enriching experience serving you through different facades like window cleaning, mattress sanitization, deep cleaning, fumigation, sofa, carpets upkeep, professional sanitization and making new furnitures for home and offices, professional pest control services for removing termites, cockroaches, ants and bed bugs for home and offices. Providing House and Office Paint services across India
Learn more
Why Nakoda Urban Services ?
Cleanliness is our passion and it shows in the way we plan with a systematic approach, specialized service and an agile staff- ready to explore innovative techniques that raise the bar of service.
Staff Quality
We are a team of vetted professionals, groomed by our first hand experience in serving customers for 10 yrs. Each staff member understands the need of cleaning and is groomed in conducting cleaning services in an orderly pattern. Our team understand the care required by your floor is different from the care your upholstery need.
Cleaning Agents
The sole purpose of clean and hygiene is to have a healthy surrounding. This sole purpose is defeated if we used chemicals that gives sore eyes, irritation and rashes. We are not the losers, we raised the bar by continuously searching and researching markets to find organic eco friendly solvents to treat your handpicked floorings, upholstery and décor with love and care.
Equipment
Equipments are like catalyser to the complete deep cleaning and sanitizing process. We use a wide range of specialized equipment like Vacuum cleaners with HEPA filters, government approved fogger disinfectant and buffer machine, to render the task at hand with complete satisfaction.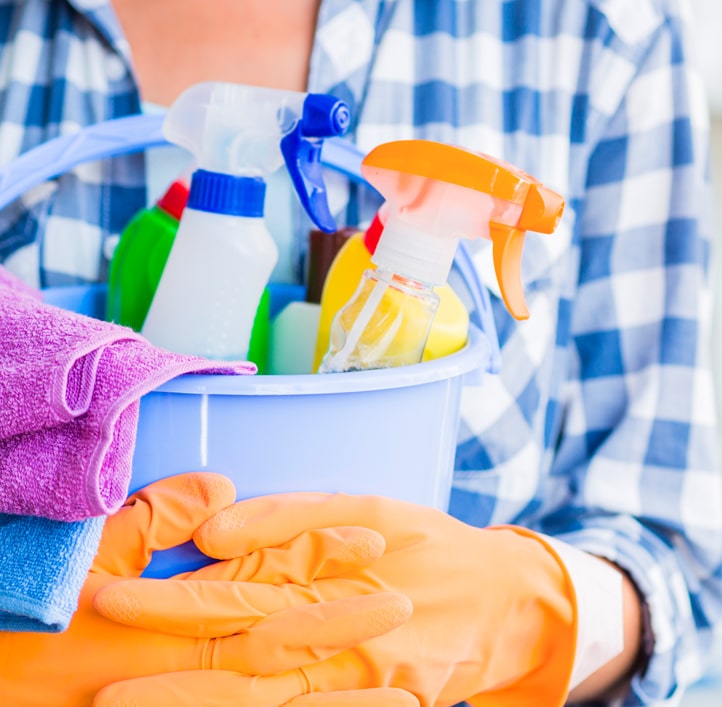 --Shekhar,
New Delhi
Team did an excellent job. Really appreciate the hard work put in by each and every person of the team. They take their jobs too seriously and in a very dedicated way. Thanks for giving such a wonderful service.
--Mohita Singh,
Gurugram
Extremely polite team. Very good at their work.Good work done by the team. Team did a very good job in making the place clean.Super service. Very professional team. Highly recommended.
--Shilpa,
Gurugram
Really my house looks like new and fresh thank you so much.Really you people are great and superb professionals .
Rohan,
New Delhi
Hi , very good evening guys really such a amazing work you people have done.Really happy with their service. thank you.